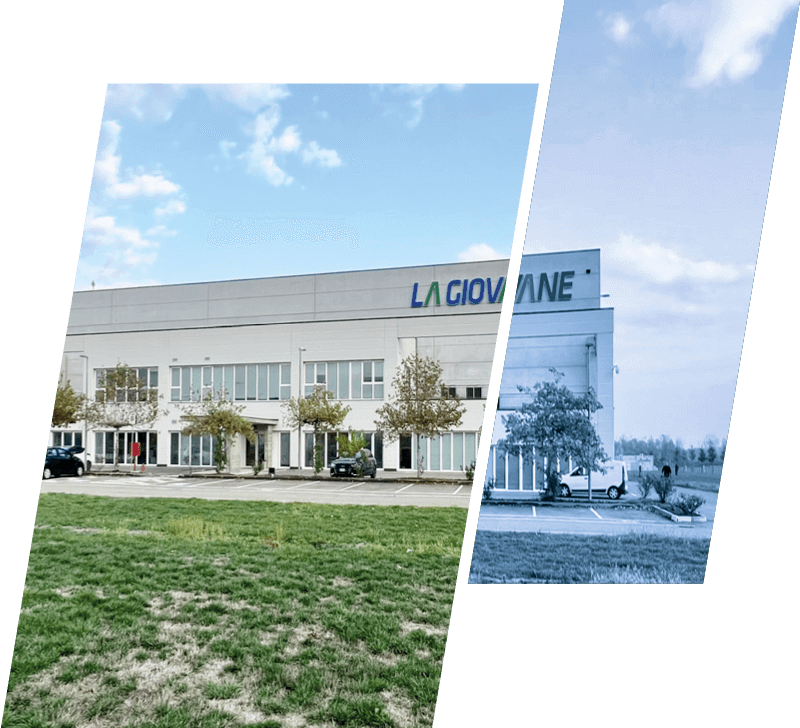 LA GIOVANE.


ONE THE FIRST LOGISTICS COOPERATIVES IN ITALY
La Giovane offers specialised logistics services to companies and businesses: reception, storage, preparation and shipment.
With a consolidated turnover of over €46,000,000.00 (2022), it ranks among the leading logistics cooperatives in Emilia Romagna and Italy as a whole.
La Giovane relies on the work of its members and aims to create long lasting partnerships with its customers.
La Giovane Group includes
HOW WE WORK. EXPERTISE AND INNOVATION
We have 50 years of experience and a workforce that is highly specialised in warehouse management and customer goods flow organisation. We constantly strive to implement innovation policies in the organisational and technical field.
Our premises in Parma are equipped with 800sqms of management and administrative offices as well as 16,000sqms of automated and fully equipped warehouses where we carry out third-party storage and order preparation activities.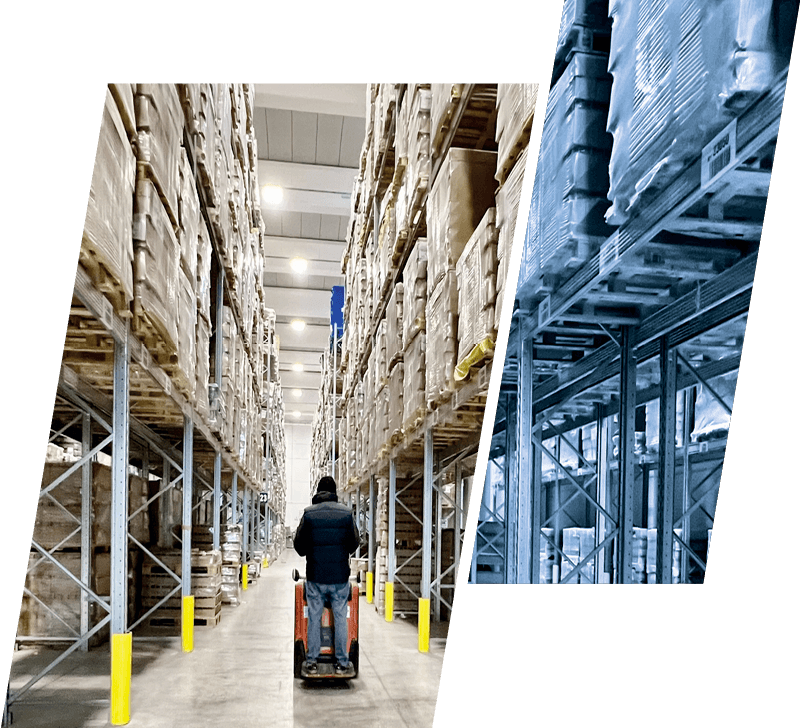 WHERE WE COME FROM AND WHERE WE ARE GOING
From a small co-operative founded in 1973, La Giovane has evolved by raising the standards of its skills and expertise and provide qualified and dedicated services.
La Giovane works for companies such as Bormioli Rocco, Bormioli Luigi, Cattani-Esam, Coccinelle, Diffusione Tessile, Max Mara, Dedimax, Immergas, Smeg and Wittur, just to name a few of its historical customers. La Giovane wholly owns the companies Piazza S.r.l. and L.G. Logistics S.r.l. and has shareholdings in La C.A. Servizi S.r.l. and PVS Services Italia S.r.l.
Inauguration of the Gainago Torrile site: 34,000sqms of warehouse facilities fully equipped, dedicated to the logistical management of customers' products, especially in the glass and e-commerce industries. Our new logo is launched, contemporary and dynamic, conveying traditional values but projecting the Cooperative towards innovative scenarios.
Merger by incorporation of Cooperativa Facchini Santi
Inauguration of the new headquarters in the SPPIP district with a strong focus on the logistics sector:
• 16,000 sqm of equipped, computerised, video-monitored warehouses. • 800 sqm of office buildings.
• Logistics management for Coccinelle.
• Ironing, restoration, storage and shipment of garments.
• 10,000 pallet places with order preparation and dispatch.
Growth of our specialisations and acquisition of important and prestigious customers in different industries:
• Glass
• Fashion and Clothing
• Agro-Food
• Manufacturing
The first fully owned premises are built in Via Azzoni with 2,500 sqm of warehouse space and 300 sqm of offices. La Giovane changes its business by transforming the simple provision of porterage services into management contracts in its own warehouses.
Growth to 35 members and move to a new address in via Pasubio in Parma.
Year of foundation: La Giovane was founded by twenty-three partners, who signed the first contract with Vetreria Parmense Bormioli Rocco. The first financial statements of the small company located in Via Bologna was closed on 31.12.1974 with a turnover of 160 million liras.